PRODUCTION TECHNOLOGIES
Products are made of copper, brass, aluminum, pickled metal sheeting and tonsil, all with high quality final finish and galvanized protection. They can be nickel, copper, chrome, brass, silver or gold plated.
In addition, painting and enamel coating can be provided. Products are manufactured as per customer request or using our own unique design solutions, thus offering comprehensive service from the initial idea to the final product. This includes packaging and delivery wherever you are.
Metal insignia is manufactured for commemorative purposes of special dates, celebrations, jubilees, sporting events and industrial presentations.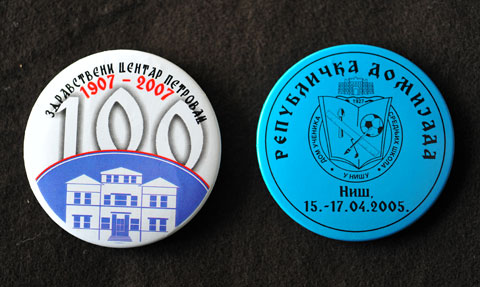 As a part of overall package we provide accessories such as decorative box packaging, printed plaques and variety of insignia stands.